http://abc.go.com/shows/the-bachelor/bio/brad-womack/612688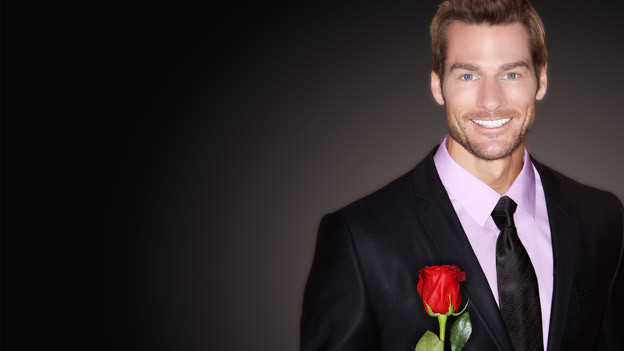 Bachelor Bio
Brad Womack -- a changed man -- returns in a "Bachelor" first to find love again when ABC's hit romance reality series, The Bachelor, returns on January 3, 2011.
Womack, 38, did the unthinkable by most fans' standards and did not choose either Jenni Croft or DeAnna Pappas on his finale back in November 2007. The day after it taped was the loneliest day of his life. Disappointed in himself for wasting this great opportunity, Brad kept to himself for two to three months afterwards. Unaware at the time that he really wasn't ready to commit to a relationship and not knowing the reasons why, his fears and worries were validated when a media firestorm and viewers from across the country let him know what they were thinking. With that, he started therapy to learn what problems were confronting him. He desperately wanted to fix whatever it was that wasn't allowing him to let people into his life.
For the last three years Brad has undergone intensive therapy, which took him on a painful journey of self-discovery that led to personal revelations about his commitment issues. Delving deep into his family history and his unresolved feelings about his absent father, Brad was able to gain an understanding of why he would push people away as soon as they developed feelings for him. In the meantime, he put his head down and worked – buying and selling three companies and building one from the ground up. And although he has dated during this time, he hasn't had a serious relationship. Adding to his sense of urgency are his two brothers: Chad, his twin, is not only married now but has a daughter; and Wes, his younger brother, who also is married, now has a little boy and girl. Brad is the last one without a wife or family.
Brad is convinced he is a better person in many ways than he was in 2007. Get ready to see a changed, revitalized man who is still optimistic and confident about finding love on "The Bachelor." He is more ready than ever to find a wife and start a family.
Currently residing in Austin, Texas, Brad had an early plan to make his mark on the world and, at 19, left Texas State University (known then as Southwest Texas State) after one year of college to work in oil fields across the country to save up money. His eight-year odyssey took him all over Texas and then to Louisiana, North Dakota and California.
After working diligently in the oil fields, he got into bartending with his twin brother, Chad. Some eight months of tending bar later, he had enough money saved to finance the purchase of his first drinking establishment with his brothers in 2001, when he was just 28.
However Brad has had to overcome some obstacles on his way to his booming business career. Born in Atlanta, his family stayed there until he was 12 years old, and then the family moved to Livingston, Texas, where he went to high school. Growing up in a single-parent home, his challenging days as a youngster helped to instill in him a good work ethic, the importance of a stable family and the ability to be a good provider. Not born with a silver spoon in this mouth, he is appreciative of what he has accomplished on his own. These strong values, coupled with great looks and undeniable sex appeal, make him the perfect catch.